Infographies
Une belle image vaut, paraît-il, mieux qu'un long discours... Kinesport collabore avec les plus grands sports scientists qui produisent des infographies reconnues internationalement.
Synthèse

Sciences et applications

Rapidité de lecture

Échanges et partages
SUJETS
La kinésithérapie et la médecine du sport, l'entraînement, la nutrition, les sciences du sport et les performances athlétiques.
ACCESSIBILITÉ
Simplifier et comprendre les dernières publications scientifiques plus rapidement.
Yann Le Meur
Sport Scientist
As MONACO
Ph.D in Physiology of Exercise from the University of Nice-Sophia Antipolis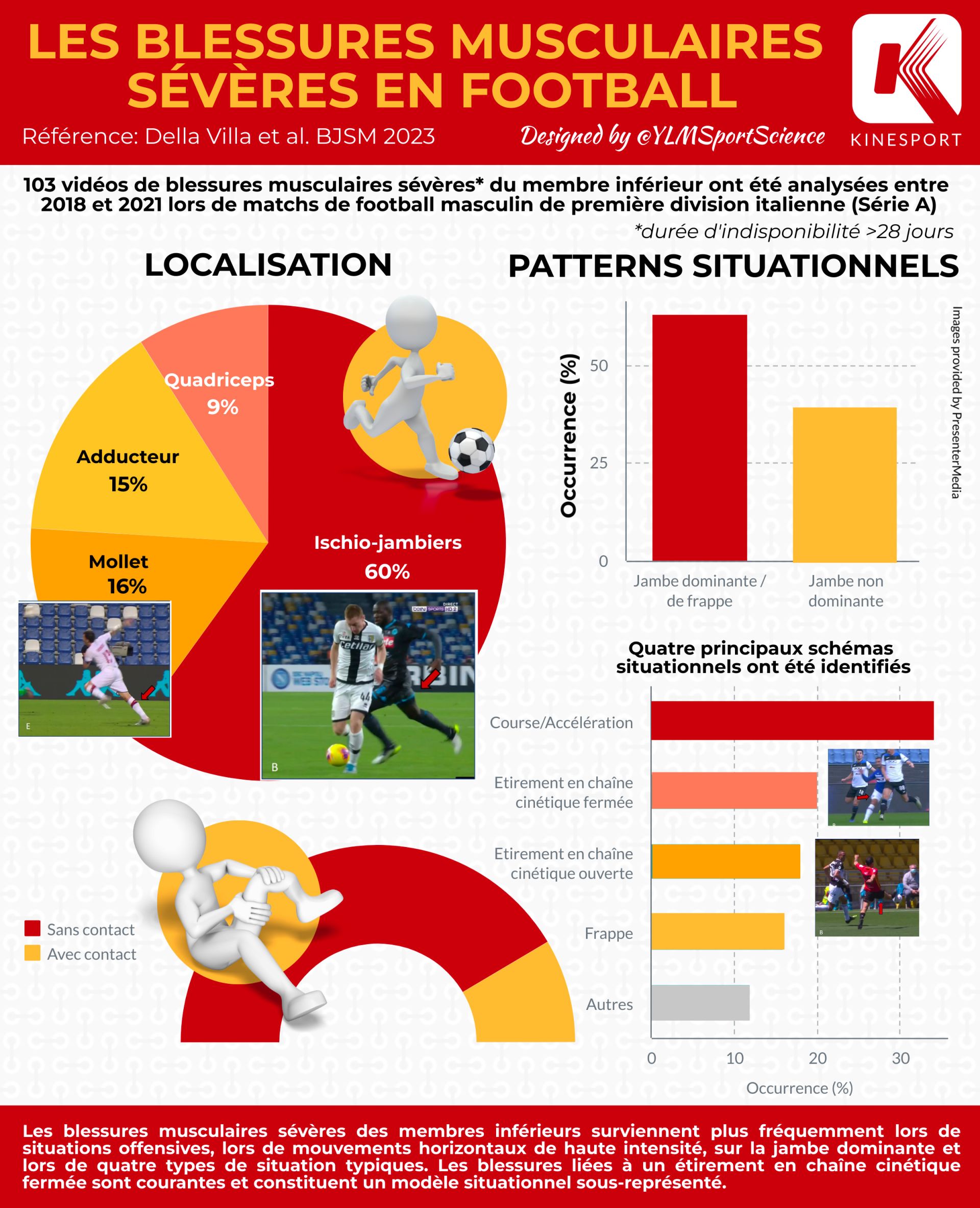 Ses intérêts de recherche portent sur l'analyse des performances, la méthodologie de formation, la prévention des excès et la récupération
Membre de la rédaction de différentes revues scientifiques (Sports Medicine, British Journal of Sport Medicine, Science & Medicine in Football, European Journal of Sports Sciences et International Journal of Sport Nutrition, Exercise and Metabolism).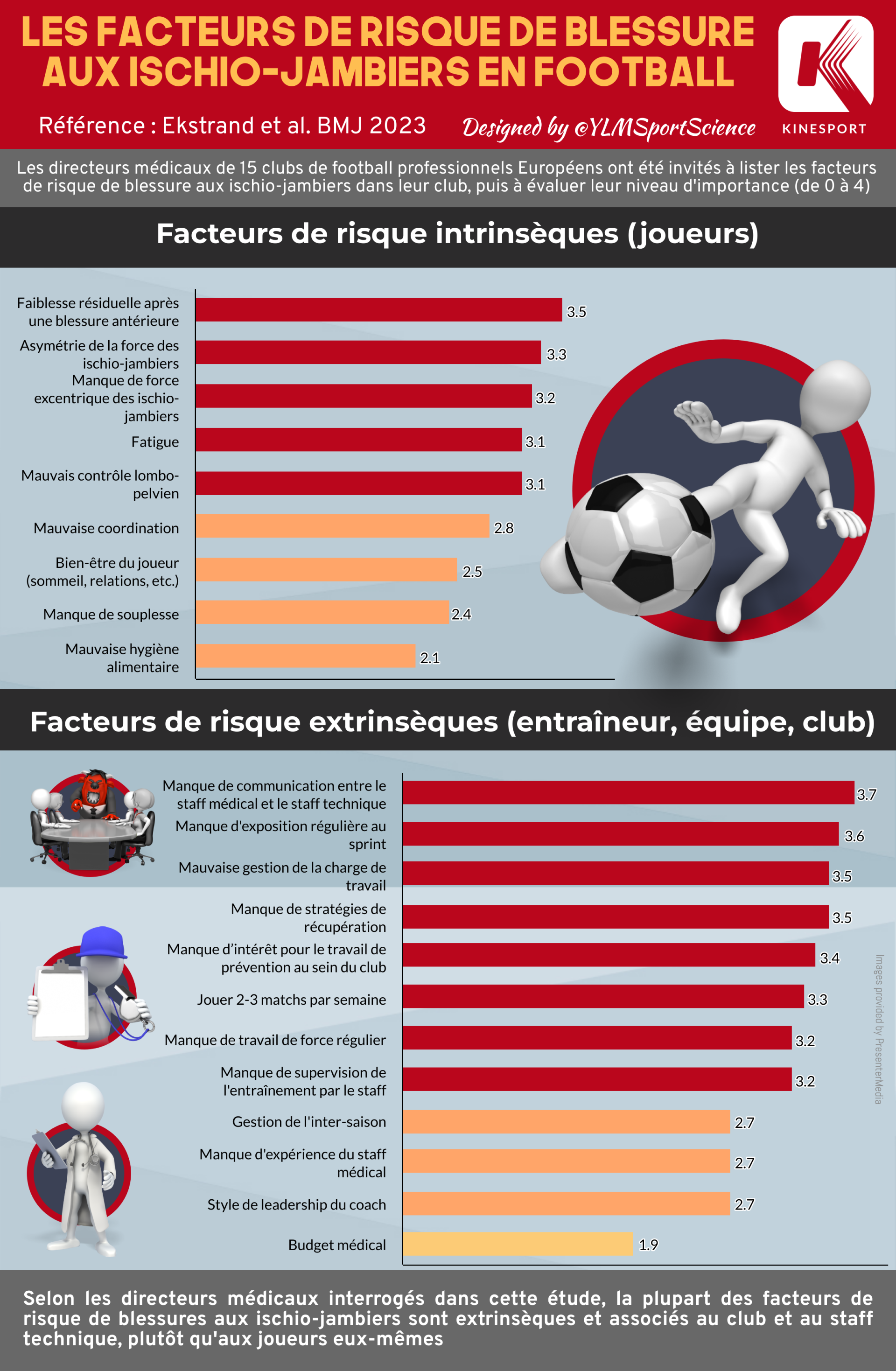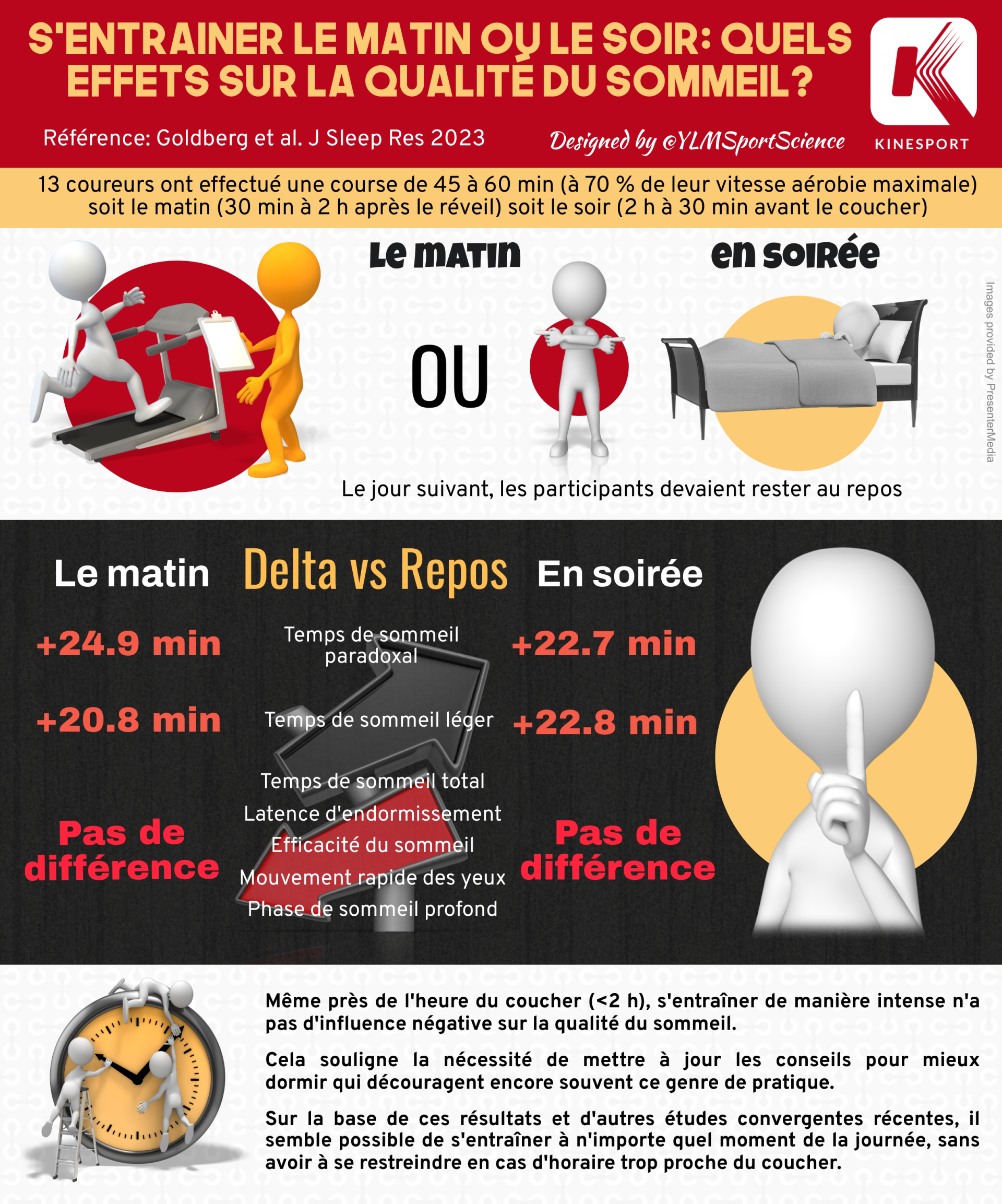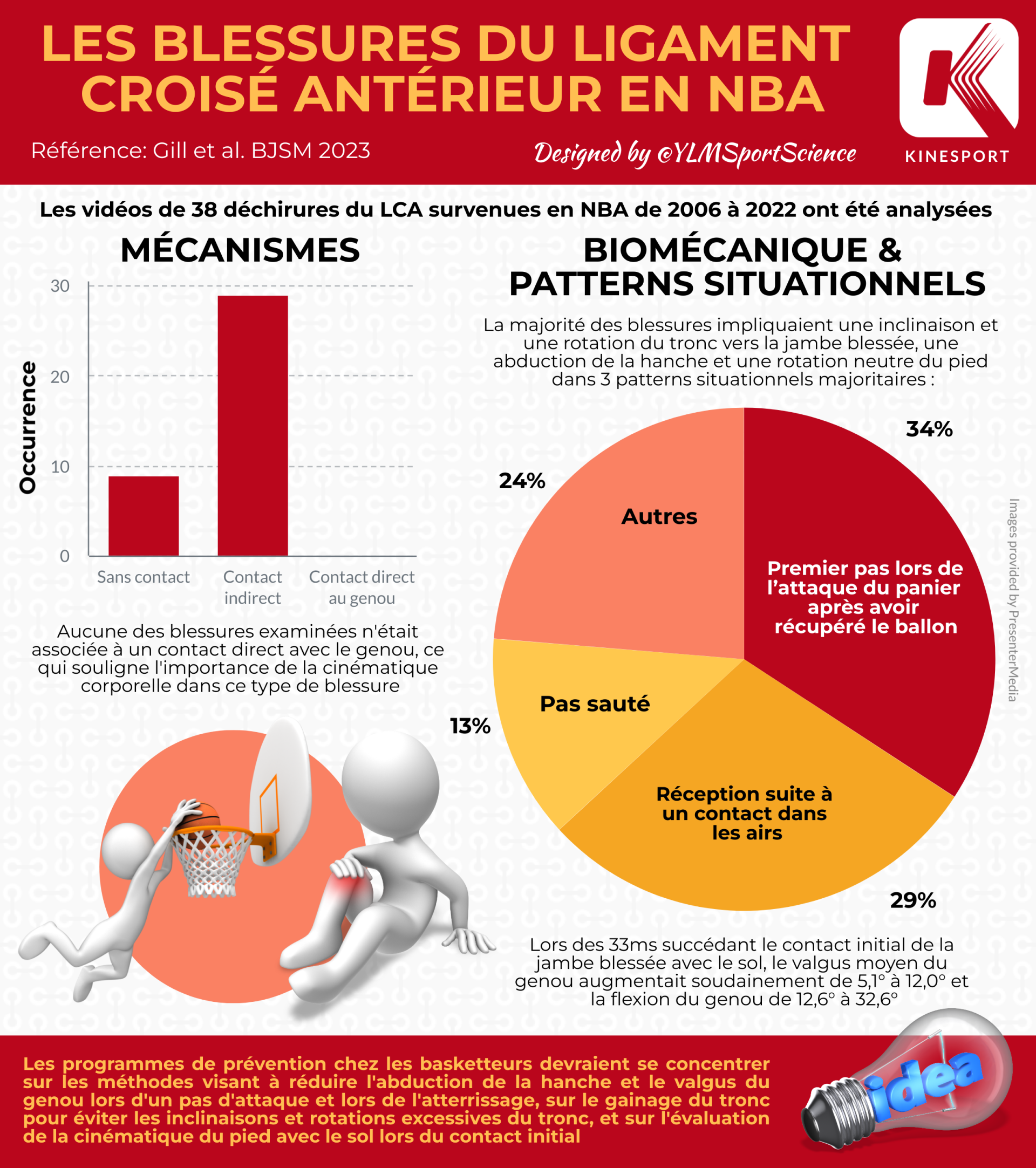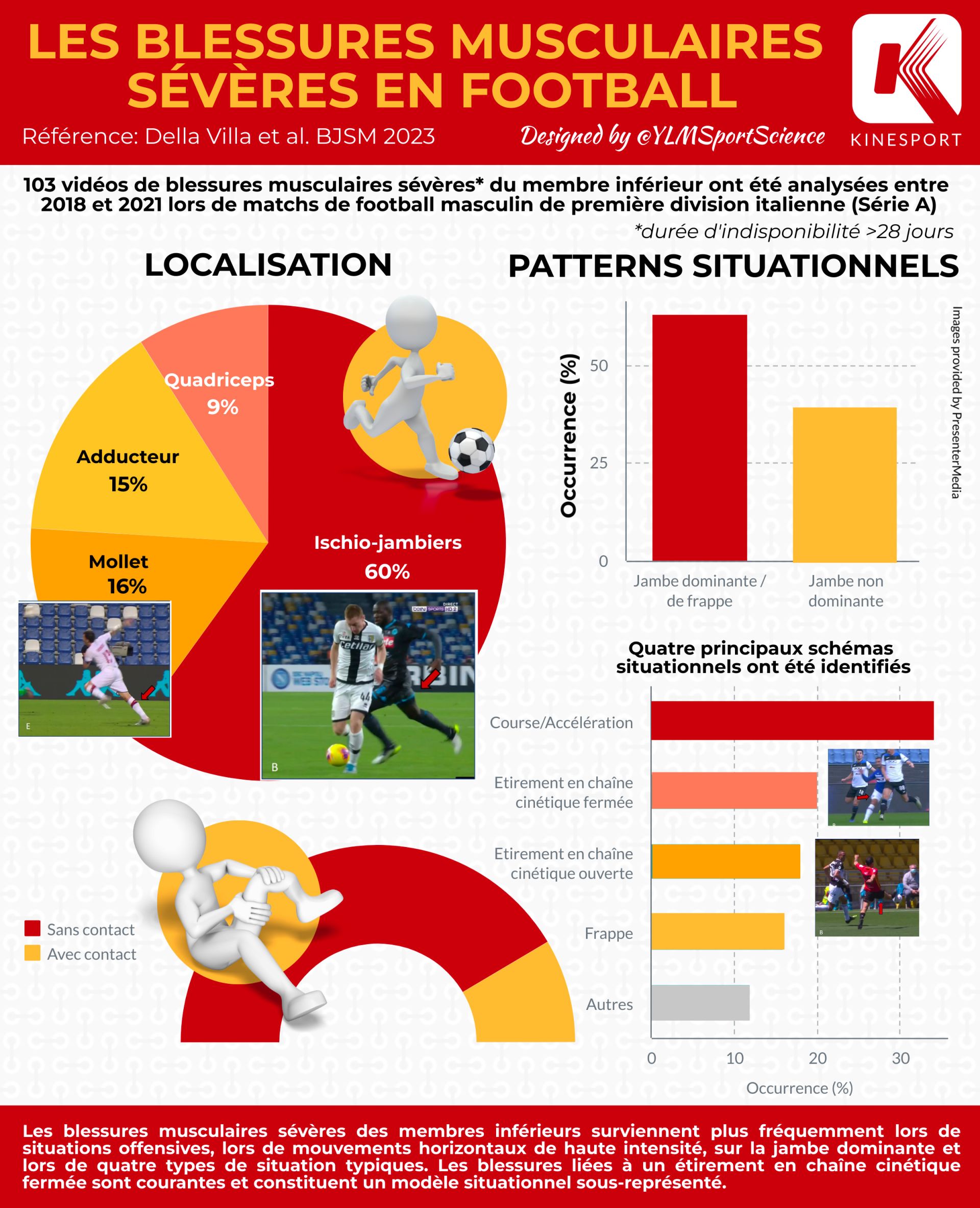 Adam
VIRGILE
BSc in Exercise and Movement Science University of Vermont
MSc in Human Performance and Nutrition, Logan University
Assistant S&C Coach, New York Rangers
First Sport Scientist, New York Rangers
Adjunct Professor, University of Vermont
Performance Information Engineer/Sport Science -Los Angeles Clippers
De 2013 à 2019 il a travaillé pour l'équipe de Hockey sur glace des New York Rangers dans le secteur de la force et du conditionnement puis responsable analyste performance.

Depuis août 2019, il a rejoint l'université du Vermont dans le département athlétique, chargé de coordonner la collecte, l'interprétation, la visualisation et l'intégration appliquée des données physiologiques des équipes sportives de l'UVM, en particulier l'équipe masculine de hockey sur glace. Il a rejoint également l'équipe de Rock Daisy Athlete Management System (AMS) pour développer des solutions de suivi des performances.

Depuis Novembre 2021, il est Performance Sport Science pour les LA Clippers (NBA

).





Kinesport est partenaire d'Adam Virgile avec un accord exclusif sur les droits de traduction/reproduction en Français de l'ensemble de ses infographies .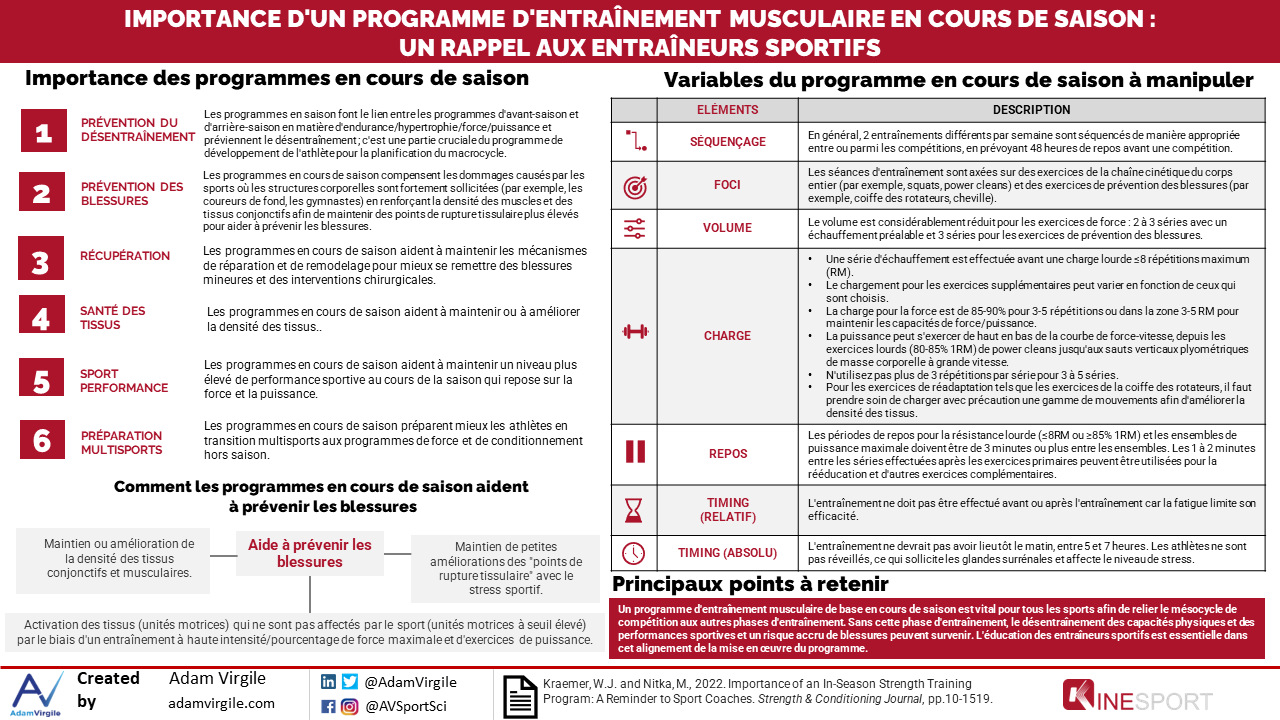 Arnaud BRUCHARD
Masseur-kinésithérapeute du sport
Sport scientist
Performance manager
Directeur Kinesport
Fondateur de la méthode 11Leader
Fort de ses 20 ans d'expériences dans le football d'élite (collaborations avec le FC Barcelone, Manchester City, Séville, Basakeshir, Glasgow, Lyon, PSG...)
Il est porté par le souhait de développer constamment, sur des fondements scientifiques, la performance de haut niveau en bonne santé.
Enseignant dans plusieurs pays dans des organismes privés ou universitaires, Speakers dans des congrès internationaux, il tente de valoriser le savoir faire kinésithérapique à la française.