MEMBRE SUPÉRIEUR ET EBP
Épaule, coude, poignet et main
Postdoctoral researcher at University of Bergen, Norway
Kjartan Vibe Fersum is a postdoctoral researcher at the University of Bergen, Norway. In addition to his teaching and research at the University of Bergen, he works in clinical practice as a Specialist Musculoskeletal Physiotherapist in Bergen, Norway.
1) en cliquant sur l'écran souhaité , vous obtiendrez la présentation de la conférence en ligne

2) En cliquant sur la flèche sous l'écran souhaité , vous serez dirigé(e) sur le Player avec la première vidéos de la conférence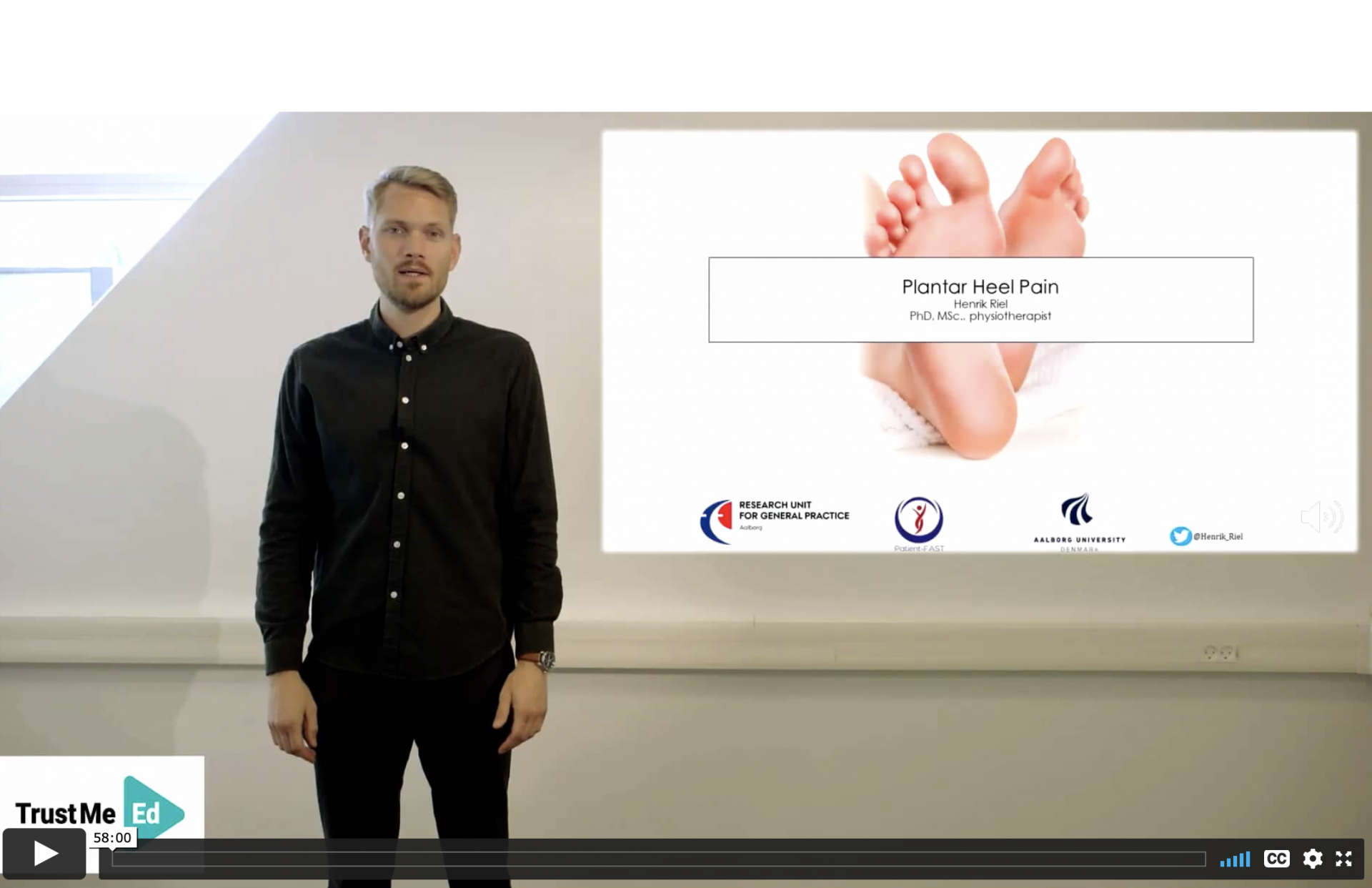 4) une fois sur la vidéo, cliquez sur CC puis la langue souhaitée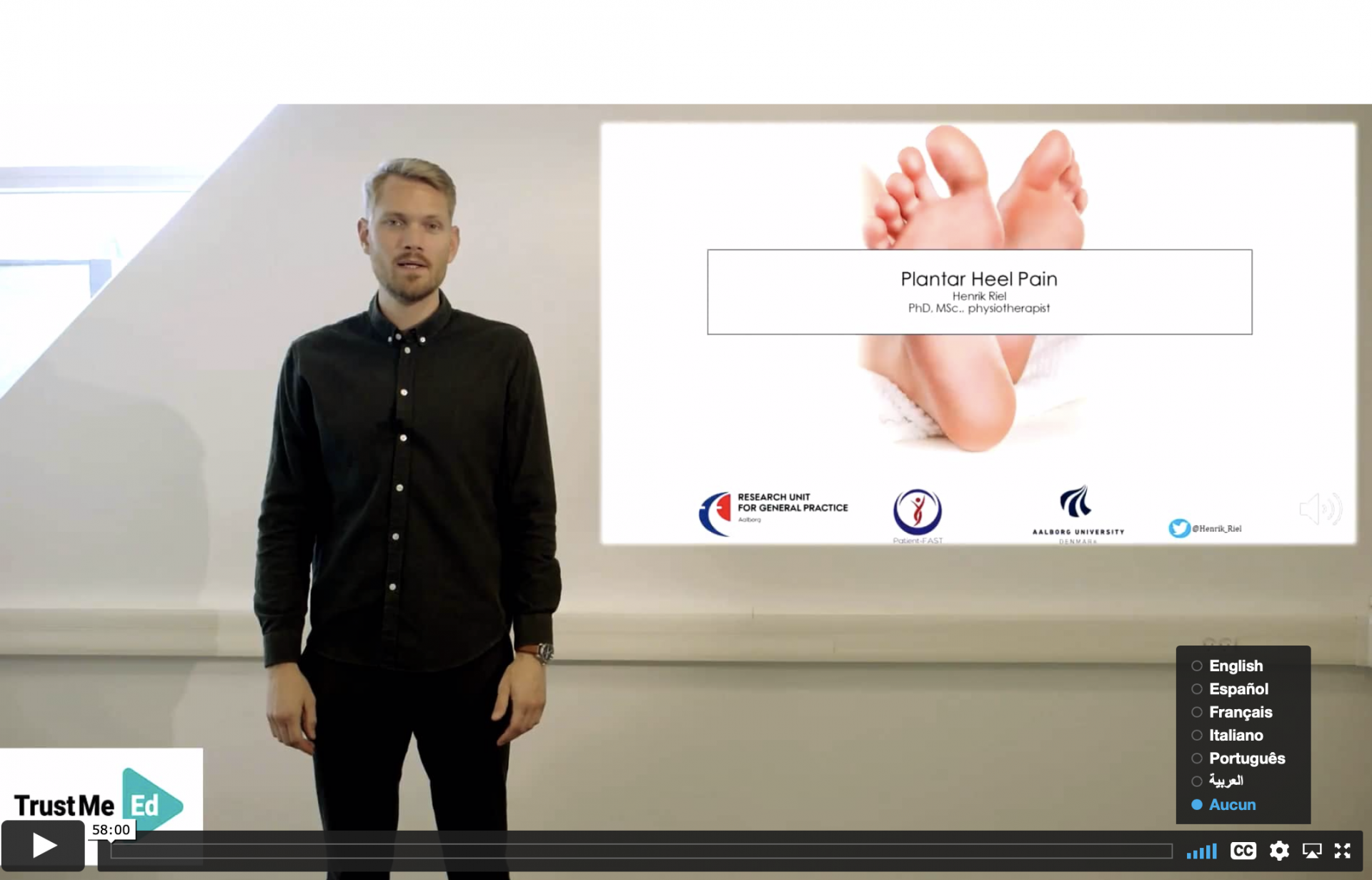 Sur l'appli, Cliquez sur l'onglet Réglage/filtres en bas à droite , pour faire apparaitre les langues disponibles.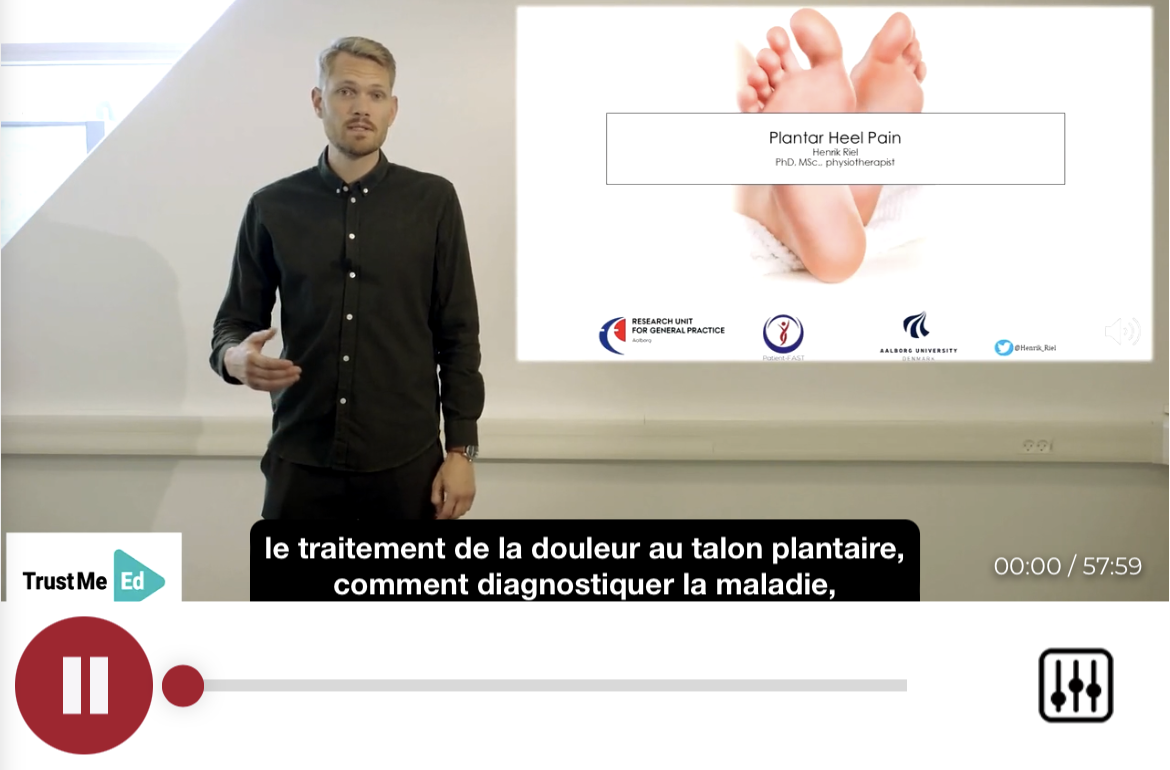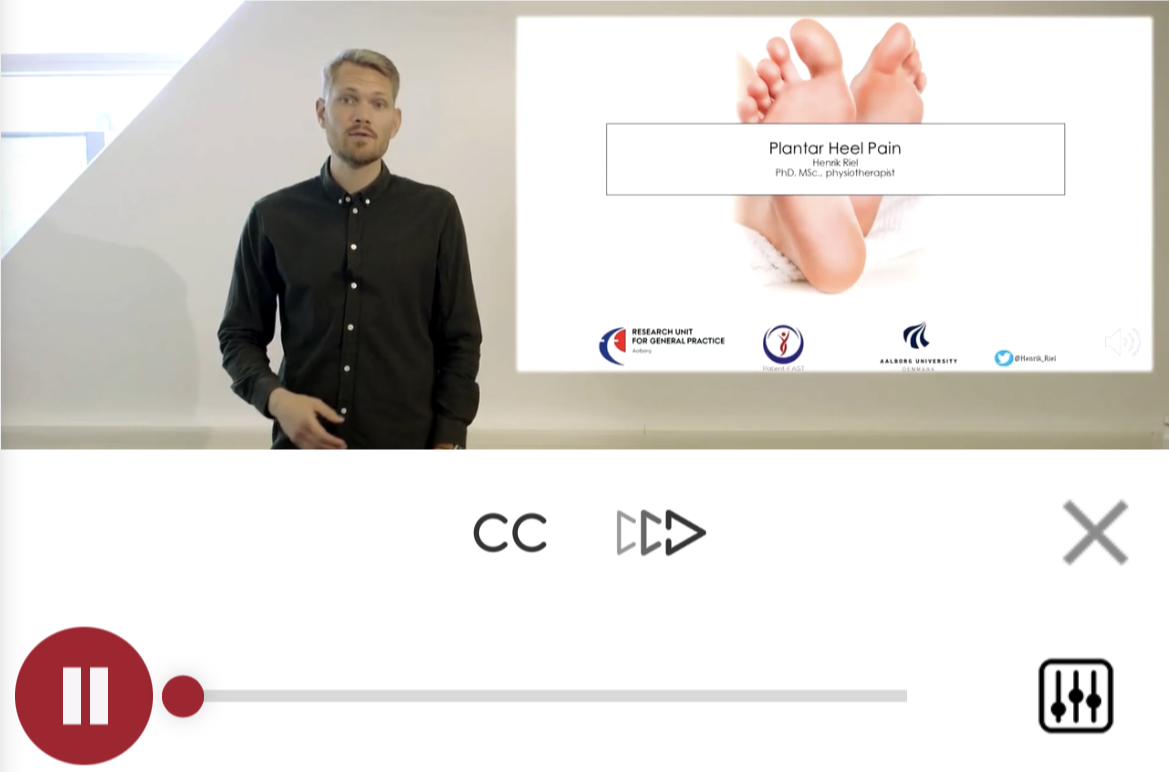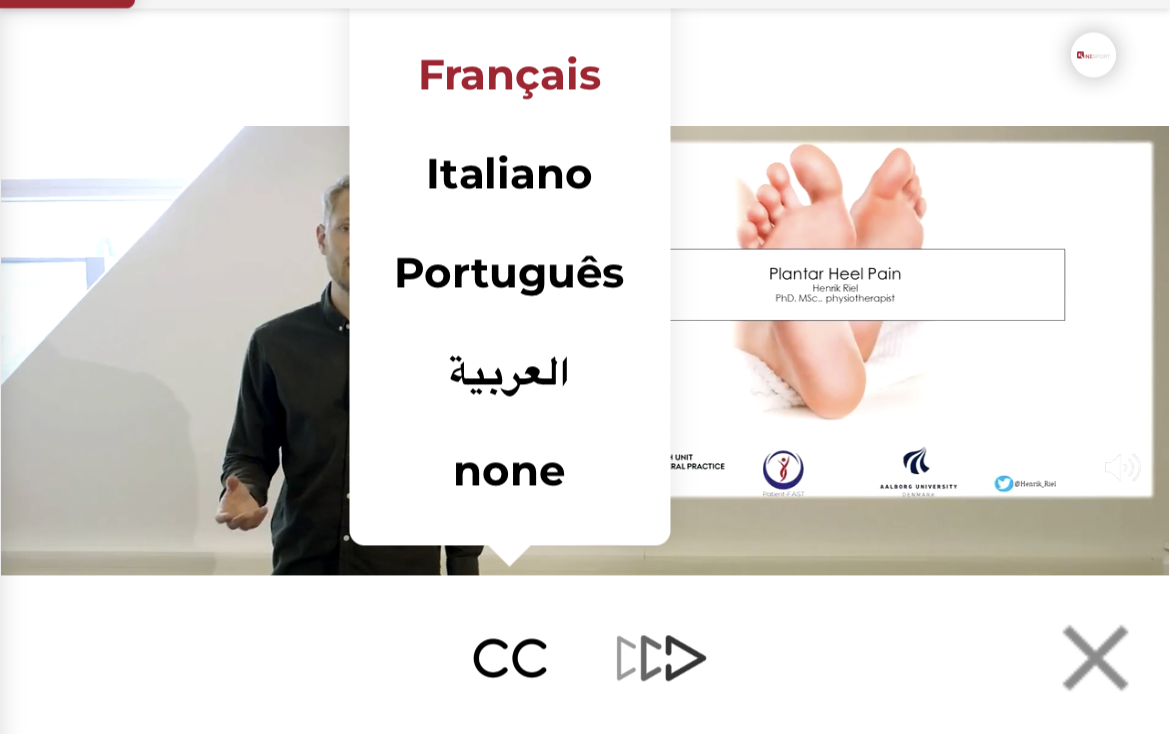 -> 4
)
Passez votre certification finale optionnelle pour se tester aux différentes connaissance
s
-> 5)
Votre formation vous donne également accès aux autres vidéos-conférences EBP pendant 12 mois et 1 à 2 vidéos conférences sont ajoutées par mois
.
-> 6)
Vous pourrez renouveler les accès au bout de 12 mois par l'intermédiaire de différentes propositions de formation.
Vidéos conférences
En complément de votre formation, vous avez accès aux vidéo-formations EBP pendant 12 mois.